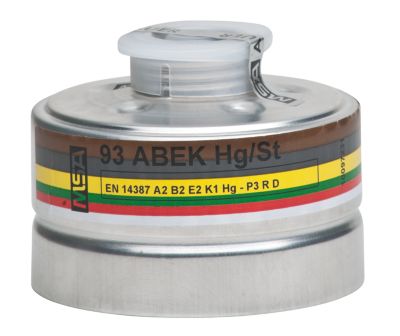 92/93 Combination Filters
The high-performance MSA filters provide strong protection against a wide range of toxic gases and particles  in full accordance with the latest standards. MSA's PlexTec particle filter technology increases filtering surface for easier breathing. Benefits for the user include: safe selection, no mix-ups, economical procurement, simpler stock keeping. Available in gas filter classes 1 or 2, and particles classes 2 and 3, in single or multiple gas range They are using the standard threaded connection EN148-1 and are compatible with all available facepieces equiped with the same thread. The 92 and 93 series of MSA gas filters are in full compliance with the REACH regulation and do not include any toxic materials listed in the European Regulation.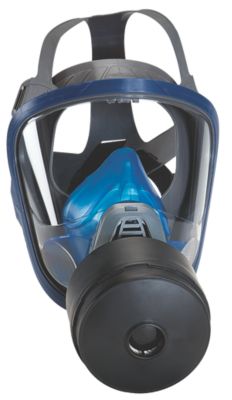 Chin-Type Gas Mask
Our lightweight Chin-Type Gas Masks use a replaceable canister to offer strong protection against particulate matter, vapors and gases. The small canister and comfortable facepiece allow for downward head movement and high ease-of-use. Note: Not meant for fire fighting.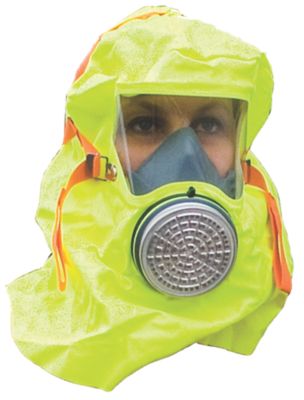 S-CAP Hood
This highly visible, one-size-fits-all yellow hood offers protection against smoke and gas from fires, especially carbon monoxide. The easy-to-use unit dons quickly and features a nose cup for a wide variety of head and face sizes, while the cotton neck seal ensures a tight fit. The high-performance filter offers thorough protection, while the wide lens provides an increased field of vision and the low breathing resistance reduces claustrophobia.