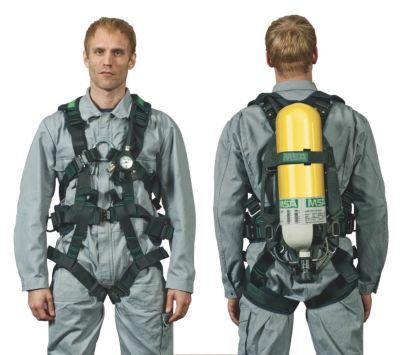 alphaFP Fall Protection Harness for SCBA
The alphaFP Fall Protection Harness for SCBA has been developed for challenging applications which require both Respiratory and Fall Protection. The unique 2-in-1 solution can be connected easily to any MSA SCBA backplate. Donning is completed in very few and intuitive steps. alphaFP offers the highest safety in exposed situations. Its excellent wearer comfort makes the SCBA harness ideal for height and shaft rescues, respiratory protection and tunnel operations. The two versions alphaFP pro and alphaFP basic are available in standard and large size. alphaFP pro additionally features hose protection tunnels on the shoulder pads and quick connect buckles between harness and SCBA for ease of mounting or emergency removal during operation.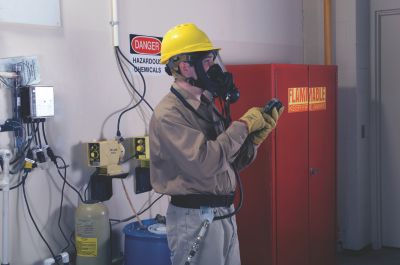 PremAire® Cadet Supplied Air Respirator
Get air on demand with this high-performance, Type C, supplied-air respirator. Mask-mounted regulator responds quickly to changing breathing requirements. Maintains a slight positive pressure to prevent contaminants from invading the face piece. Ideal for chemical and petrochemical processing, municipal utilities, and asbestos and lead paint abatement, as well as non-IDLH environments such as pharmaceutical applications and hazardous materials clean up. Available as a basic supplied air device or as a combination air-line/air-purifying respirator.
PremAire® Supplied Air Respirator System
This full-face, pressure-demand, Type-C supplied-air respirator features a patented waist-mounted manifold for incredible flexibility. Can be converted from a supplied-air device to an air-purifying system. Dual-supply option lets users connect from one pressurized continuous air source to another—without losing continuity of airflow. The vortex tube option delivers whole-body temperature control for added comfort.