DID YOU KNOW?
More than 60% of confined space fatalities occur among would-be rescuers*
To provide you with the essentials of Confined Space Entry, our Specialists are dedicated to keep this Resource Library rich with what you need. Check back this space for more updates or customize your Confined Space Entry Solution with us today.
*Source: DHHS (NIOSH) Publication Number 86-110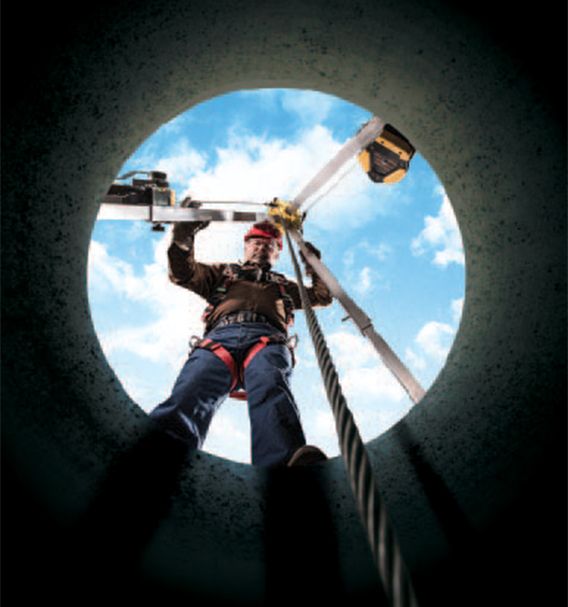 Product Solutions - Highly-Customizable to Fit Your Needs
A wide range of protective equipment is available for protecting confined space work area entrants. However, do you know which is the correct and suitable equipment for your specific environment and is versed in its safe and effective use? Explore MSA's proposed product bundle solution pages that are highly-customizable to fit your needs -
Fall Protection
,
Gas Detection
,
Respiratory Protection
,and
Head, Face, Eye, and Hearing Protection
. Be sure to be rewarded with product brochures, literatures, whitepapers and more.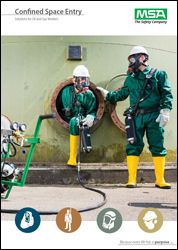 Confined space is widely spread at oil refining, petrochemical and gas refining plants, in underground compartments, such as oil products storage tanks, underground sewage collectors and many other areas. The hazards which can be faced when entering and working in confined spaces can cause bodily injury, disease and death of the worker.
---
---
A well-designed and properly executed rescue plan is a must
With particular emphasis on appropriate monitoring and personal protective equipment selection, "
Closing In On Confined Spaces
" presents basic information to be used as a guideline to develop confined space work programs.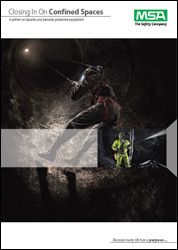 Topics Covered:
What constitutes confined space?
What hazards can be found in confined spaces?
How those hazards can impact workers?
What should be done to protect workers functioning in confined space?
What confined space application equipment should be in place?
Protect Yourself and Your Co-Workers in Confined Space
Download Whitepaper - Worker Protection in Confined Space »
Facing the Real Dangers of Confined Space


Your One-Stop Service for All Your Confined Space Entry Needs