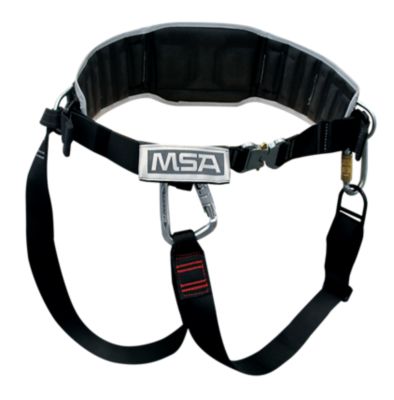 alphaBELT rescue and holding belt
alphaBELT is a sleek and durable rescue and holding belt, that can be easily integrated into your MSA SCBA. With its multiple functions, the revolutionary alphaBELT eases your everyday work as a first responder. Besides restraining and positioning, it may offer you the last resort – a quickly accessible and safe rescue seat for self-rappelling in an emergency.
Discontinued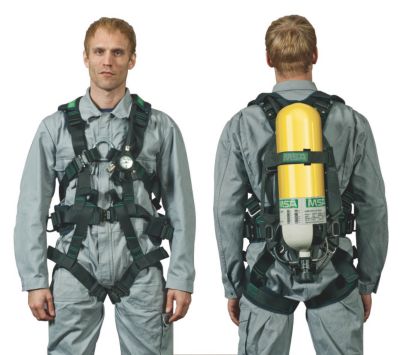 alphaFP Fall Protection Harness for SCBA
The alphaFP Fall Protection Harness for SCBA has been developed for challenging applications which require both Respiratory and Fall Protection. The unique 2-in-1 solution can be connected easily to any MSA SCBA backplate. Donning is completed in very few and intuitive steps. alphaFP offers the highest safety in exposed situations. Its excellent wearer comfort makes the SCBA harness ideal for height and shaft rescues, respiratory protection and tunnel operations. The two versions alphaFP pro and alphaFP basic are available in standard and large size. alphaFP pro additionally features hose protection tunnels on the shoulder pads and quick connect buckles between harness and SCBA for ease of mounting or emergency removal during operation.